Books by Will Pirkle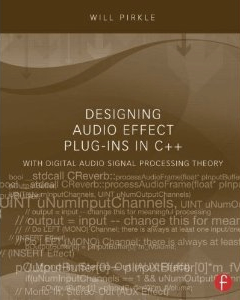 Designing Audio Effect Plug-Ins in C++ teaches you the audio signal processing theory behind the audio effects and shows you how to convert the DSP Algorithms into C++ code.
The RackAFX Software is used to develop and test your algorithm design. You can use the RackAFX Plug-Ins in Windows VST Clients too.
Once you know how to write RackAFX Plug-Ins, you can easily learn other APIs since they all share common attributes.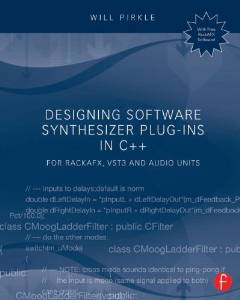 Designing Software Synthesizer Plug-Ins in C++ extends the Plug-In development to software synthesizers and like it's sibling book above, it blends signal processing theory, algorithms and code. You learn to code six different synthesizer Plug-Ins in RackAFX (Win), VST3 (Win) and Audio Units (MacOS).
All Plug-Ins are written in their native languages with no wrappers or 3rd party frameworks using only the tools that come with each SDK. You are encouraged to implement at least one synth in all three APIs. However, the book is written so that each API has its own chapter sections making it easy to skip over the code you don't care about.